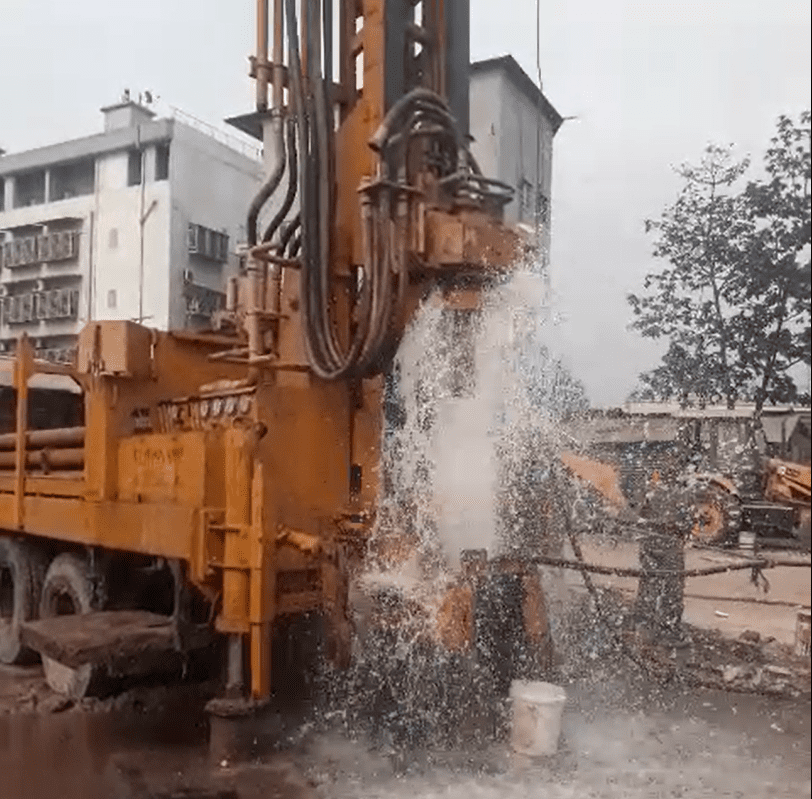 Once you've reached the water table in any of the water well rigs, the job isn't done. One has to seal the well and protect it from any possible surface contamination. At time shallow water might also be contaminated. This might pose the risk of water table contamination.
Therefore sealing the bore well is the only evident solution. Here we have assimilated a couple of practices that if incorporated will have a long-lasting and effective seal.
Create a Bern
Slurry generated can be used to create Bern around the borehole. At times bentonite chips and seepage plugs are also inserted into the borehole to prevent contamination. Add them slowly to ensure the bridge isn't formed.
Wait for Pump installation
Wait for at least 24 hours to allow the cement to set. To comply with government standards, "Tremie Method" of concrete is often incorporated to install seal at least 6 meters deep. This will prevent water seepage. Once solidified, the pump can be installed.
Mind the Gap
To appropriate care of borehole diameter. Take efforts to ensure that the casing diameter is at least 2 inches smaller than borehole diameter. This gap is important since it's quite difficult to find seal strong enough at a deep level.
Use Bentonite or Neat Cement
A cement mix with zero sand or bentonite mix is ideal for seal. Drillers can incorporate different proportions as per site conditions. Cement with water is a strong sealing agent. Follow guidelines as laid by local authorities
Go to Depth
It is mandatory to seal the bore well till the first impermeable layer. If no such layer exists above the aquifer, consider the top of the gravel layer. The sanitary seal installed should be at least 20 feet deep.
Final words
Taking the above-mentioned steps will save your bore well from contamination. This will ensure safe water production for years on the go. One should not forget their Drilling Rigs maintained. A sealed bore well is a sign of complete and efficient drilling.