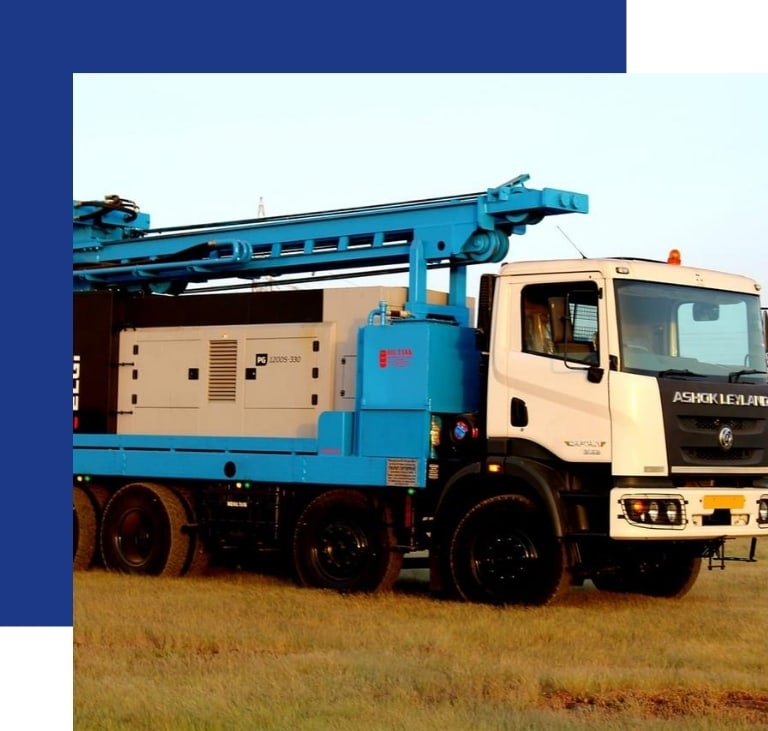 About Us
We Provides Best Solution For Your Water Well Drilling Rig Requirements
Are you looking for a reliable company capable to offer cutting-edge technology-based drilling rigs.
Trishul Rigs has an eminent experience of manufacturing, distribution and sale of Water well drilling rigs. We have paved our way of experience and technologically advanced skillset to diverse landmarks. Our competent service has made us a leader in the market of Drilling Rigs. We also cater spare parts needs of our clients.
The foundations of Trishul Rigs were laid on the core values of Quality, Customer Satisfaction and consistent improvements. The company possess the best technology for manufacturing water bore well drilling rigs. The heat-treated manufacturing under highly sophisticated electronic equipment's helps in sustaining top-notch quality.
Our sole emphasis has been on delivering state-of-the-art and highly mobile drilling equipment's.
Our technological innovation has minimized oil and water consumption, leading cost optimization for our clients.
The raw material we use is of supreme quality based on the alloy of steel.
The carbide bits we used are procured from internationally acknowledged leaders.
Since our manufacturing is centralized, this assures the utmost quality assurances.
The quality control department at Trishul Rigs is highly advanced.
Post-production, the plethora of test conducted signify our quality commitments towards our customers.
Let's Talk
Request a Free Quote